We are working on this page!
Please check back soon!
---
Daily Mass:
Indoors
8 AM
Monday through Saturday
Weekend Masses:
Indoors. For all weekend Masses, you have the option of viewing Mass, being live-streamed, outdoors on TV Screens. The Eucharist will be brought to you where you are seated.
Saturday Evening/Vigil Mass
Sunday:
---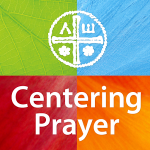 Fran Cardozo
858-453-0222
Blanca Paloma
858-274-2035
Blanca Paloma
858-274-2035
Jean Weller
858-274-5372
Evi Rick
858-453-3131
Gladys Juco
858-453-0222
prayertree@omcsandiego.org