BECOMING CATHOLIC
For adults seeking to receive Sacraments or in becoming a Catholic. Our focus in on learning and formation. Learning about the Church, learning about Jesus, and learning about a life with Jesus.
Through Formation, we find ourselves increasing our prayer life and building a personal relationship with Jesus.  The Sacraments we focus on are call the Sacraments of Initiation; they include Baptism, Confirmation and the Eucharist. This Sacrament is called the Rite of Christian Initiation for Adults (RCIA).
An interested person would meet with our clergy (Fr. Steven and Deacon Scott) as well as participate in small group sessions. For more information please call Deacon Scott Wall at 858-453-0222, or email him at swall@omcsandiego.org.
---
SMALL GROUP FAITH SHARING
Also called Connect to Christ (or C2C), these gatherings are a great way to strengthen our faith in a friendly environment. Groups meet once a week for about an hour, either by phone/video call, or socially distanced either at the church or in people's homes. We utilize special materials that follow the Sunday Mass readings for Advent and Lent, providing a great way to prepare to celebrate Christ's life, death, and resurrection! Outside of the Advent and Lenten seasons, each group decides how often they would like to continue meeting and can choose from several content choices.
The meeting format generally starts with a prayer and scripture reading, then moves to discussion questions that help unpack and apply the scripture to our everyday lives. This is a great way to help our faith come alive and become relevant in our daily challenges and successes as we help guide each other one step closer to God.
If you would like to start your own small group with family and/or friends, we can supply the materials, just ask! Please contact Mike Sanfratello at msanfratello@omcsandiego.org
---
ALPHA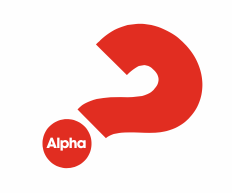 Alpha is a series of fun sessions exploring the Christian faith, typically run over eleven weeks. Each week we watch a half hour video on a topic around our faith and break into 6-8 person groups to discuss questions that are designed to create conversation and build up our faith. A typical session runs roughly 90 minutes. Please contact Mike Sanfratello at msanfratello@omcsandiego.org
---
PARISH FAITH SERIES
Using content from sources such as Bishop Robert Barron, our faith series are seasonal and meet for roughly 8 weeks.
Previous topics have included The Mass, Catholicism, and The Saints. The format is similar to that of our Alpha program where an initial video is viewed for roughly 30 minutes, then we break into 6-8 person groups to discuss questions designed to build our faith through fellowship and engaging discussion.
Discussions range from interesting humanity topics to deeper faith-based themes; we try to allow each person to choose a group that focuses on the level of discussion most appropriate for them.
Please contact Mike Sanfratello at msanfratello@omcsandiego.org