BECOMING CATHOLIC
For adults seeking to receive Sacraments or in becoming a Catholic. Our focus in on learning and formation. Learning about the Church, learning about Jesus, and learning about a life with Jesus.
Through Formation, we find ourselves increasing our prayer life and building a personal relationship with Jesus. The Sacraments we focus on are call the Sacraments of Initiation; they include Baptism, Confirmation and the Eucharist. This Sacrament is called the Rite of Christian Initiation for Adults (RCIA).
An interested person would meet with our clergy (Fr. Steven and Deacon Scott) as well as participate in small group sessions. For more information please call Deacon Scott Wall at 858-453-0222, or email him at swall@omcsandiego.org.
---
ALPHA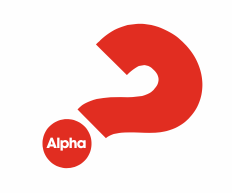 Alpha is a series of fun sessions exploring the Christian faith, typically run over eleven weeks. Each week we watch a half hour video on a topic around our faith and break into 6-8 person groups to discuss questions that are designed to create conversation and build up our faith.  A typical session runs roughly 90 minutes.
---