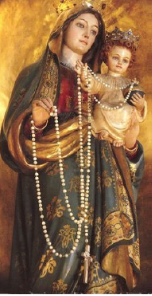 October is the month in which the Feast of Our Lady of the Rosary occurs. The Feast was on October 7th.
Given that the month is dedicated to Our lady, a group of people gather at 7:40 AM each morning to pray the rosary before Mass.
All are welcome to join the beautiful devotion to Our Blessed Mother.