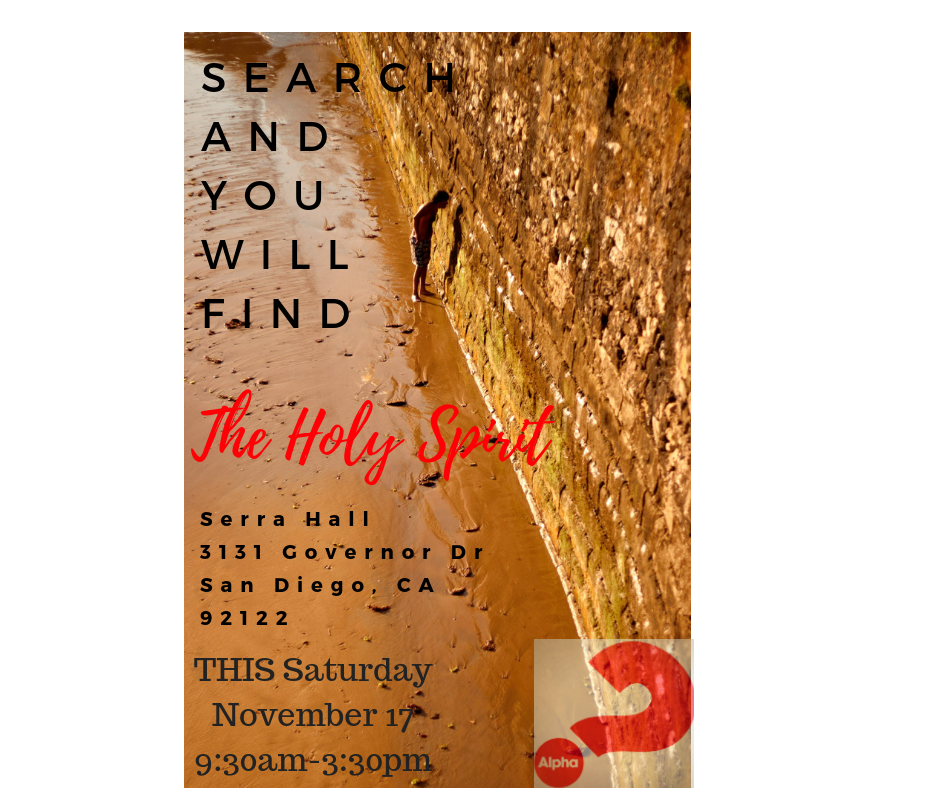 11/17/2018
9:30 am - 3:30 pm
Our Mother of Confidence Parish Hall
3131 Governor Dr
SAN DIEGO, California 92122
Alpha Saturday THIS Saturday, 9:30am-3:30pm. This will be our most important Alpha session; the topic is the Holy Spirit!
We will provide a light breakfast and a special recipe lunch from Chef Albert.
There will also be live worship songs from two of our Alpha team members – don't miss this one!
*Please note: The Holy Spirit is in all of us, and is omnipresent in the church. 🙂 Come experience the presence of God in all of us and with all of us this Saturday at Alpha.