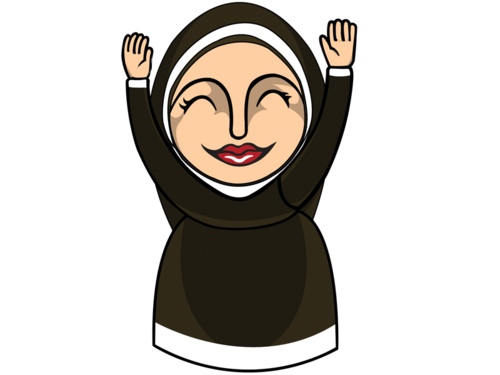 08/06/2017
12:00 am - 2:00 pm
Our Mother of Confidence Parish Hall
3131 Governor Dr
SAN DIEGO, California 92122
Our very own living saint, Sister Angela will be moving on from OMC after July. Her plan is to return to the 'Mother House' of her order in Michigan.
We will have a reception in her honor, downstairs in Serra Hall  following the 11:00a.m. Mass on Sunday, August 6th. All are welcome! Everyone is invited and encouraged to join us at Mass and at the reception to show our appreciation for the many blessings Sr. Angela has brought to our parish.
In appreciation of Sister Angela's dedicated ministry here at Our Mother of Confidence we would like to make it possible for her to realize a long-time dream to make a Pilgrimage to Lourdes.
If you would like to help with this endeavor, please make checks payable to Sr. Angela Meram. In the memo field of your check please write: "For Trip to Lourdes" in order for sister to benefit directly from your contribution.
Michigan's gain is our loss. She will be missed sorely. Let us wish her every blessing and happiness as she moves into this new phase of her life!