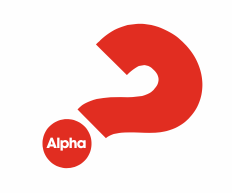 09/23/2019 - 12/09/2019
6:00 pm - 7:30 pm
Our Mother of Confidence Parish Hall
3131 Governor Dr
SAN DIEGO, California 92122
OMC's 
"Alpha"
 series in on Mondays from 6pm-7:30pm.  Please 
bring family members and/or invite friends!
  You can invite 
someone from OMC or not, any age, any faith, … Alpha is for everyone…and children are most welcome!  If you attended our Alpha last Fall you are welcome to attend again, please bring a friend!
What is Alpha?  
Alpha
is a series of sessions exploring the Christian faith.  Each talk looks at a different question around faith and is designed to create conversation.  Alpha is run all around the globe, and Everyone Is Welcome!  You can check out the 
Alpha website
 for more details.
Here's a quick look at an Alpha night:
There will be a free taco bar and salads to start!   So please come hungry! 

😊

After dinner we watch a ~25 minute video

.

We take a break for a dessert

.

We then discuss with others at our table our thoughts on the video and other topics that come up.
It will be a very casual discussion among those at your table (usually 6-7 people).  This is many people's favorite part of the night, when we share how our faith is relevant in our lives today. Some people listen more than talk, and that is perfectly ok!
We hope that you will find time to attend on September 23rd, or any of our Alpha Mondays! Please let Mike Sanfratello (
msanfratello@omcsandiego.org
) know if you have any questions or would like to
volunteer to help
!