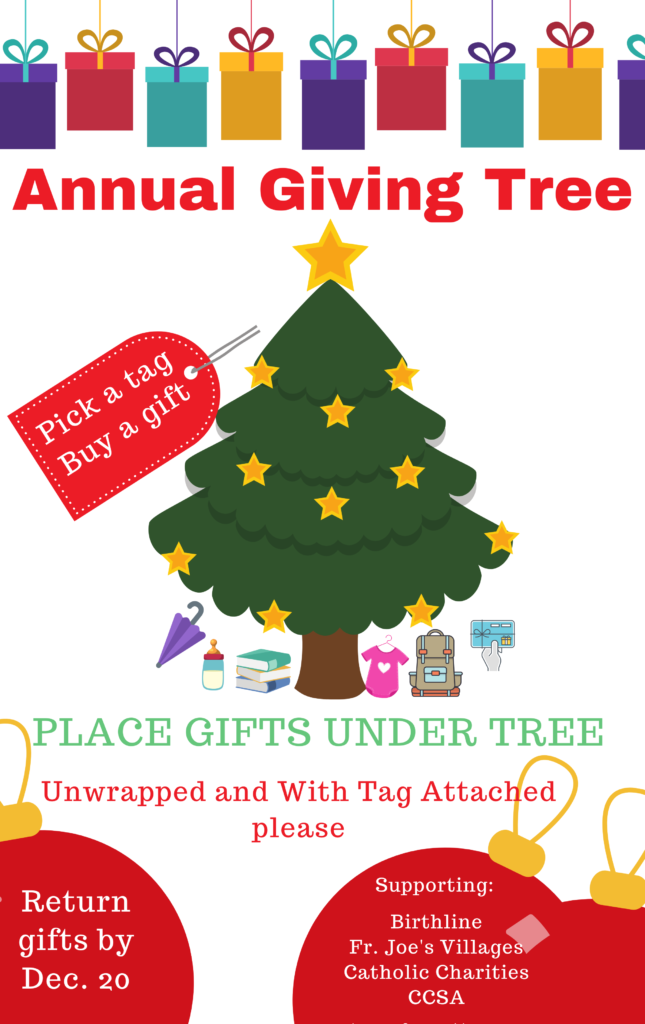 This year's Giving Tree is a little different.
There is one tag for each of the charities we are supporting. On the back of the tag are all of the items they have asked for.
Please take a tag, and purchase one or more of the items on the back. Place the new, unwrapped items in the boxes provided—either near the tree, or at the Religious Ed office or Rectory.
During the week, the tree is located near Mary in the breezeway.
If you are dropping off a gift card and it isn't during Mass or when the office is open, you may put it in the Rectory mail slot.
All gifts will be gathered daily.